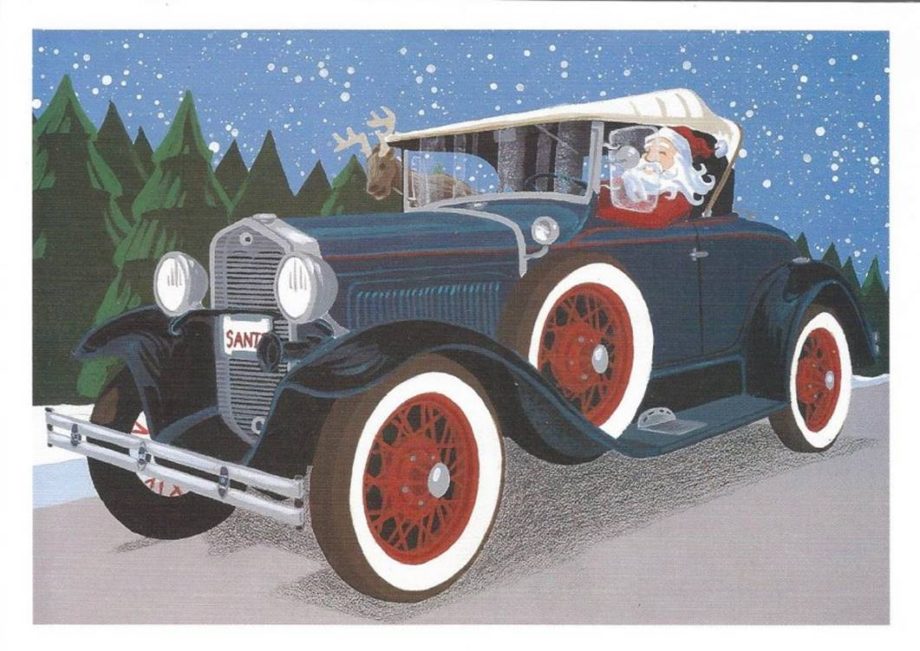 Some years ago, my company, Chesapeake Artworks, produced and marketed a Model A Ford Christmas card. We sold out of the entire print run of 6000 cards and even today we still get inquiries about the availability of these cards.
Recently, in looking back over some of the products we sold, I thought it would be fun to do a Model A card again.
The above image shows the front of the card; the greeting inside reads "Oh What Fun It Is To Ride! Happy Holidays".
The cards are packed in sets of 20 cards and envelopes.
Price per set is $20 postpaid.
Order at www.chesartworks.com/ford