The May June Issue of the Model A News  (2014) has a great article by Jim Thomas concerning Model A Snowmobiles so I thought it might be nice to show this beautifully restored Model A Snow Bird and we do not know who the owner is??? Please email us the information so we can include the owners name on this page. Most Model A'ers work on their cars in the winter so we can be driving in the summer. With these Model A Owners the opposite is true, they work on them in the summer so they can be driving in the winter!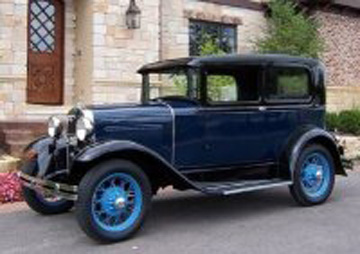 Owners: Bill & Cindy Rauscher
Huntley, Illinois
(MARC of Excellence)
This car was a 5 year project from a basket case. With the help of a lot of friends it won 432 points at the joint MARC/MAFCA meet in Texas. "Henry" has been a lot of fun for us. We drive the car every chance we get, greeted by cheers and waves from everyone we see.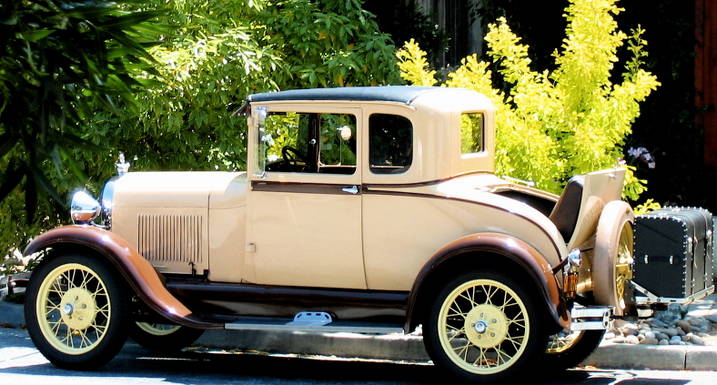 Owner: Phil and Nancy Carlson
Campbell, California
We purchased this car in Santa Cruz CA in 1986. It had an older restoration at that time that has held up well. Mechanical repairs and some upgrades have kept it on the road for 26 years. Our daughters rode in the rumble seat when they were small- now our granddaughters ride there. For several years parts were borrowed off the Town Sedan: now both cars are running and on the road.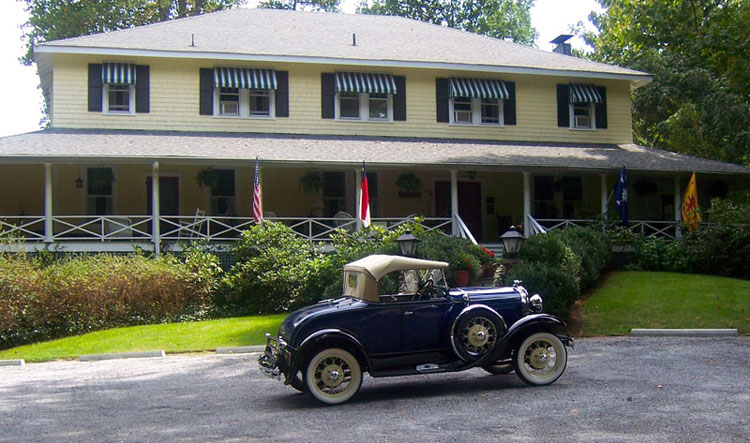 Owner: Happy Begg
Irmo, South Carolina
This roadster was manufactured in Canada, assembled at the Port Elizabeth, South Africa Ford Assembly plant. It spent most of it's life in South Africa. It was imported to the US in 1992. I purchased the car in 2009 and have driven it more than 6,000 miles to date, 5/9/2011. This photo was taken in front of The Orchard Inn, Saluda, North Carolina, after climbing the Saluda Grade.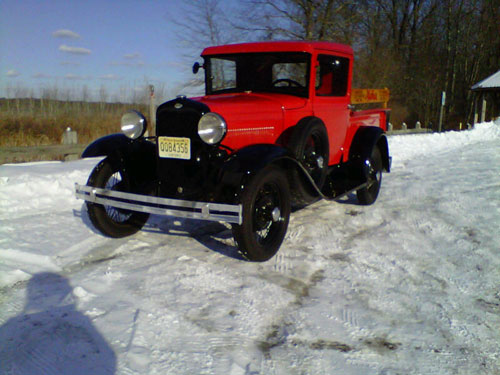 Owner: Ed Maffey
Basking Ridge, NJ
Formerly my dad's truck. My son and I rebuilt the motor and enjoy driving and maintaining the truck.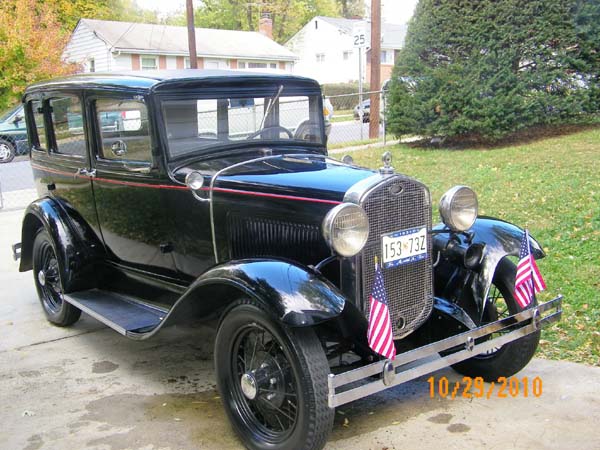 Owners: Chuck & Mei McDonald
Rockville, MD.
I purchased this 1931 Slant Window 160A last month. I also own a 1929 Shay Model A Roadster and decided I wanted the "Real Deal" this car had a cosmetic restoration about ten years ago and this winter I will once again give the old girl another more detailed mechanical restoration My Wife and I will be using this car for local car shows and take her on trips with the Baltimore Model A club as they become available.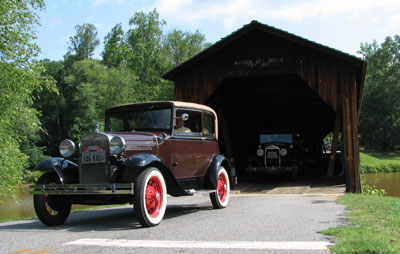 Owners: Eugene & Kathleen Willingham
Newman, GA.
We purchased this 1930 Victoria 190-A on Ebay Motors. We also own a 1929 Roadster (previously posted) and purchased this Victoria to give us storage space for longer club tours. The Victoria is also registered in the MARC Driving Awards Program and has now passed the 5,000 mile mark. The picture was taken on June 6, 2010 as we exited the Watson Mill Covered Bridge, during a Southside A's Tour. The covered bridge is Georgia's longest existing covered bridge at 229 feet and was built in 1885.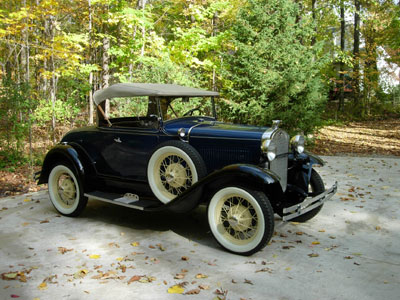 Owner: Mike Hardy
Concord, Ohio
This car was owned by my uncle, Warren Hardy, of Detroit MI. He had several cars in his collection and this was one of his favorites.