Model A News Collection FOR SALE
I have a 40 year collection 240 books of Model A News Magazines, Years 1972 2011 and 17 of the Blue Model A News notebooks which has 2 years in each notebook and a Judging Standard Book.
$300.00 plus Shipping and handling or best offer
Jerry Burns, (859) 734-3195
The 1928-1931 Ford Assembly Plants
2 Books from Steve Plucker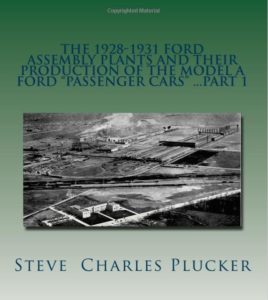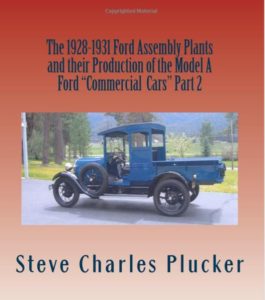 Part 1 covers the Model A Ford assembly plants and their production numbers of all Model A Ford Passenger vehicles that were assembled at each of Ford's USA, Foreign, England and Canadian Assembly plants according to the Monthly and Yearly Assembly Record Type documents from 1927 thru 1932.
Part 2 covers the production numbers, and some assembly aspects, of all Model A "Commercial (Light) Vehicles" that were assembled at each of Ford's Domestic (USA), Foreign, England and Canadian/Australian assembly plants worldwide.
Model A News and Restorer Magazines
Collection of "Model A News" and "Restorer" magazines starting in the 70's… looking for a good home. Sylvania, OH
Make offer.
Mal, (419) 265-8831
Model A Christmas Cards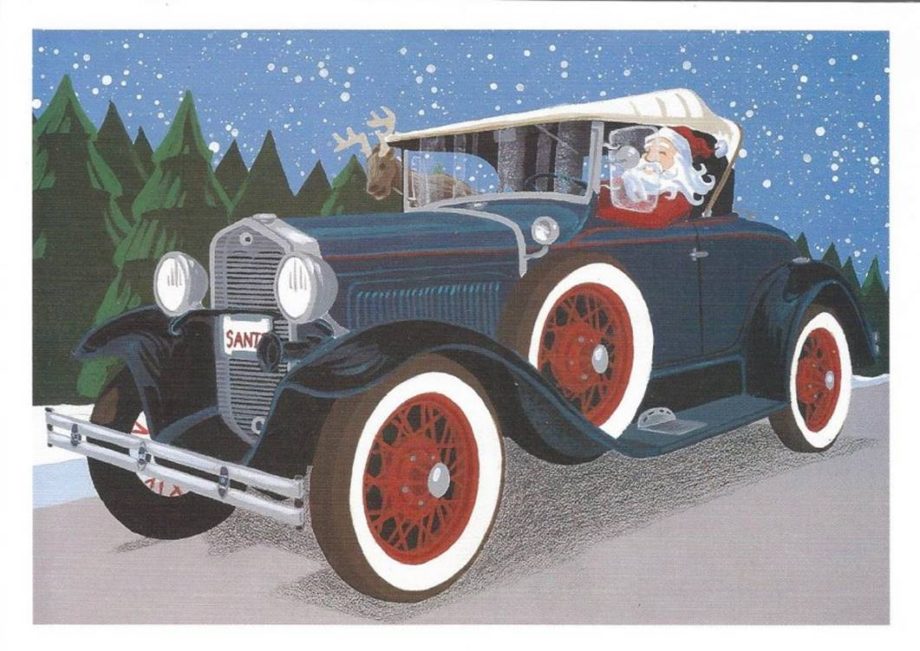 Some years ago, my company, Chesapeake Artworks, produced and marketed a Model A Ford Christmas card. We sold out of the entire print run of 6000 cards and even today we still get inquiries about the availability of these cards.
Recently, in looking back over some of the products we sold, I thought it would be fun to do a Model A card again.
The above image shows the front of the card; the greeting inside reads "Oh What Fun It Is To Ride! Happy Holidays".
The cards are packed in sets of 20 cards and envelopes.
Price per set is $20 postpaid.
Order at www.chesartworks.com/ford
Model A News Magazines
May/June 1965
Sept/Oct 1965
Sept /Oct 1966
Jan/Feb 1967
Sept/Oct 1968
Mar/April 1971
May/June 1971
Sept/Oct 1971
Sell together for $16.00 plus shipping
Lois,  (863) 206-2732
Notice – Beware of Scammers!
Do not accept any checks for more than purchase price.

Do not send out any wire transfers.

Buyer should pay directly for any inspections needed.