When:
May 1, 2021 @ 8:00 am – 5:00 pm
2021-05-01T08:00:00-07:00
2021-05-01T17:00:00-07:00
Where:
International Agri-Center
4500 S Laspina St
Tulare, CA 93274
USA

Contact:
Bill Bennett
(559)688-1030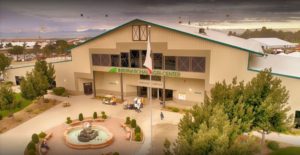 Tulare Brass-Era/Pre-War Swap Meet
Greetings Fellow Auto Hobbyist,
The International Agri-Center in Tulare California is hosting a "Swap-O-Rama".
A large portion of the swap spaces, (in a separate designated area), will be dedicated to Brass-Era and Pre-War items. Many of you were familiar with the Bakersfield Pre-War event, which is no longer going to be held. In order to maintain a Brass-Era/Pre-War event on the west coast, and California specifically, we encourage you to attend this inaugural event at the International Agri-Center. This is simply a fantastic venue and I'm sure you will be pleased with the available amenities. We hope to make this an annual event.(The dates for 2022 have already been determined).
The only way we can have events such as this is with the support from you, both as vendors and buyers. The original 200 spaces designated for the Brass-Era/Pre-War "grid" are already sold out, but the grid is expanding to meet demand. This is very encouraging, but we need your continued support to make this event a success.
Thank you for considering attending this event and I look forward to seeing many of you in Tulare on May 1st. If you have specific questions, I can be reached at (559)967-0112. General questions and inquiries about reserving a vendor space should be directed to the International Agri-Center at (559)688-1030.
Please see attached flyer. Kind Regards, (Click Here)
Bill Bennett
MTFCA, HCCA, MAFCA, VCCA, EDGE/TA