It is important to make sure that the glass door beverage refrigerator you purchase is properly insulated. While it may seem like a small detail, it is essential to keep your drinks from getting too cold. Keep in mind that the temperature of the drinks inside the refrigerator is directly proportional to the temperature outside. If you keep the drinks warm, they will stay warmer. If you keep them cool, they will stay cooler. Make sure you get a unit that has plenty of insulation if you want to enjoy the best quality beverages for longer periods of time. Source: topfridge.net
Jun
2
Thu
Midwest Regional meet Hosted by The Plain Ol' A's

@ Embassy Suites
 Model A meet hosted by The Plain Ol' A's.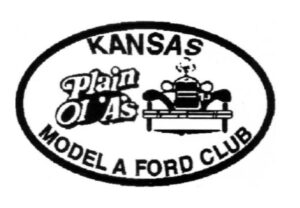 The week begins with a welcome party. Tours to local sights, a bus tour to the National World War I Museum/City Market area in Kansas City.
Grand tour will be to Ottawa, KS to visit a John Deere collection and the worlds oldest continuous operating movie theater.
Seminars, car games, Hubley races and a banquet complete the week.
Aug
17
Wed
2022 MARC NATIONAL TOUR

@ ISLAND RESORT AND CASINO
THE 2022 MARC NATIONAL TOUR
AUGUST 17-19, BARK RIVER, MICHIGAN
3 MAGNIFICENT DAYS TOURING MICHIGANS UPPER PENINSULA IN YOUR MODEL A!!
Host Hotel
ISLAND RESORT AND CASINO
MON-THUR $80.00/PER NIGHT Fri.1-Sat $119.00/PER NIGHT
ISLAND RESORT AND CASINO WEBSITE
(800) 682-6040
WHEN MAKING Reservations PLEASE MENTIONTION: CODE "1896" FOR SPECIAL RATES
Sep
16
Fri
65th Annual New England Meet
Hosted by the Model A Restorers Club of Massachusetts.
Southeastern Massachusetts offers a number of historical sites, museums and Model A friendly roads for your touring pleasure. The Grand Tour will be to the Collings Foundation collection featuring WW II & other airplanes, armored vehicles, tanks, antique cars & Race Cars.