Original Stewart Warner Model A Horn and More
Original Stewart Warner Model A Horn – restored, lubricated, painted, and ready to install $175.
Model A Starter rebuilt and ready to install $175 with drive installed.
Original Sheet metal for 30-31 narrow belt rail at rear of gas tank in front of windshield and also inside dash rail both in excellent condition, $100 Ea.
Shipping not included. Dayton, OH.
Ted Kuchta, (937) 885-3868, tkuchta9500@att.net
1929 Model A Fenders NOS
Excellent condition—no rust, no dents. $1,000 firm. Cash only. Arrangements for pick up made at time of sale. Michigan
Kay Moreau, kay.moreau@gmail.com
1930-31 Wagon
I have all the metal – cowl, brackets, seats, hinges – for a 1930-31 wagon, and would sell or buy wood for this car. Anyone have any?  Used okay if nice. Austin, Texas
Jim, (512) 375-9657, jimengleceeis@gmail.com
Ford Model A Heads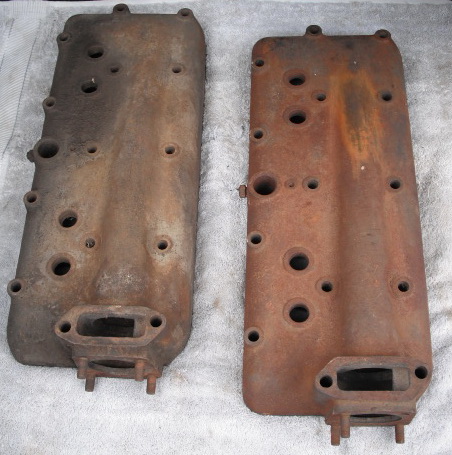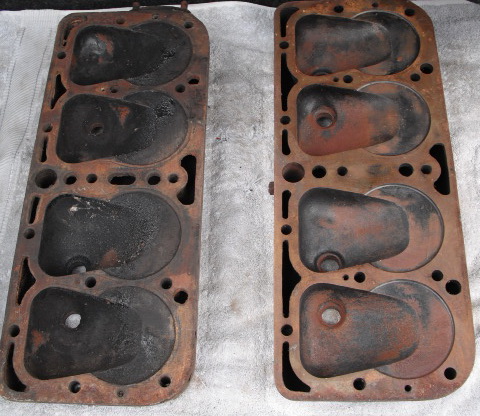 I have two used Ford Model A heads available. No cracks or warping. Good condition.
$50 each plus UPS shipping cost to your door. I will package N/C. Indianapolis,IN.
John (317)846-4605, john.chamness@sbcglobal.net
Wheels and Tires
Tires – 5-600-16 Wide WW with good tread on newly painted red wheels with new hub caps.
$500
Ron (765) 832-8574
1930-31 Tudor Sedan Front Seats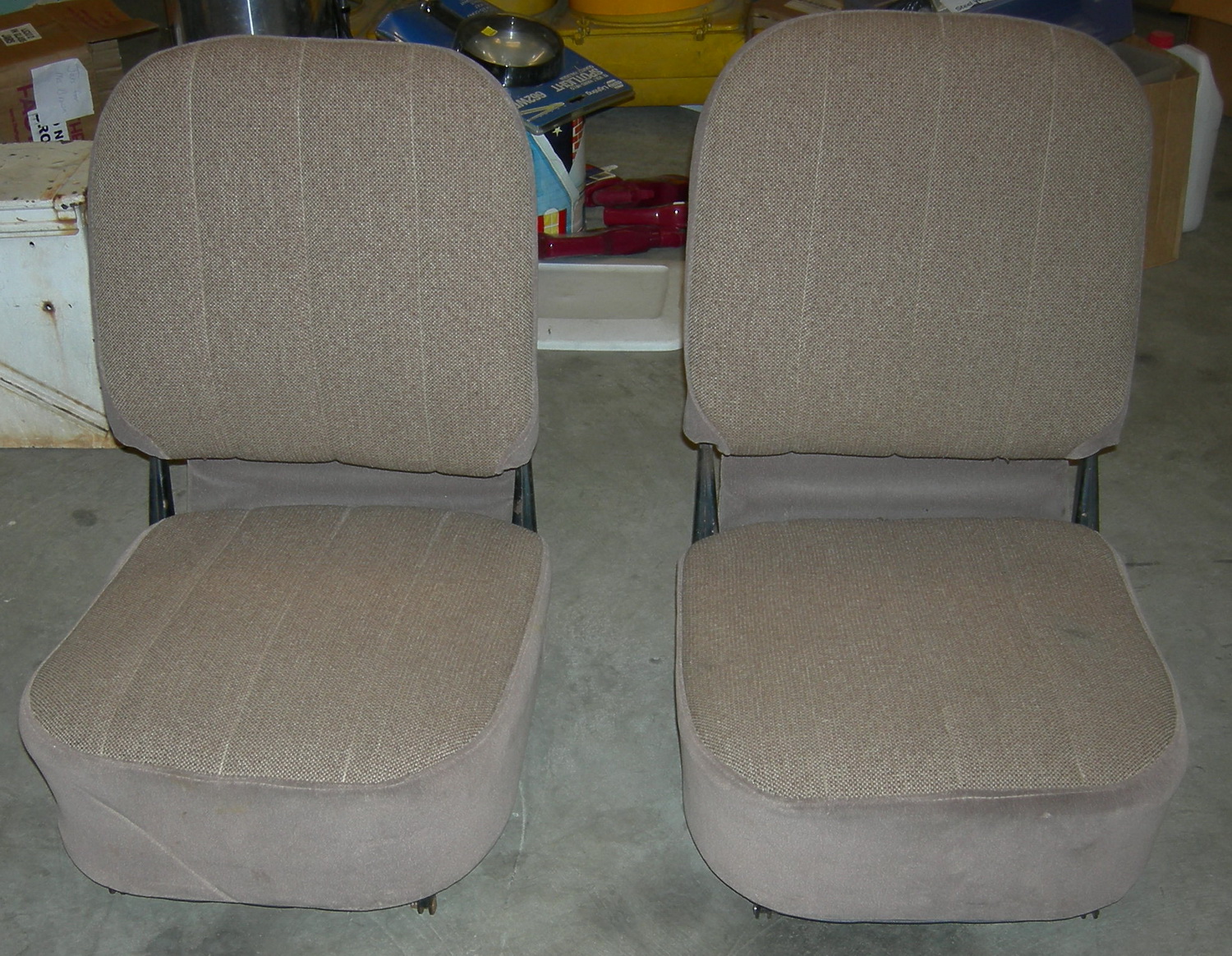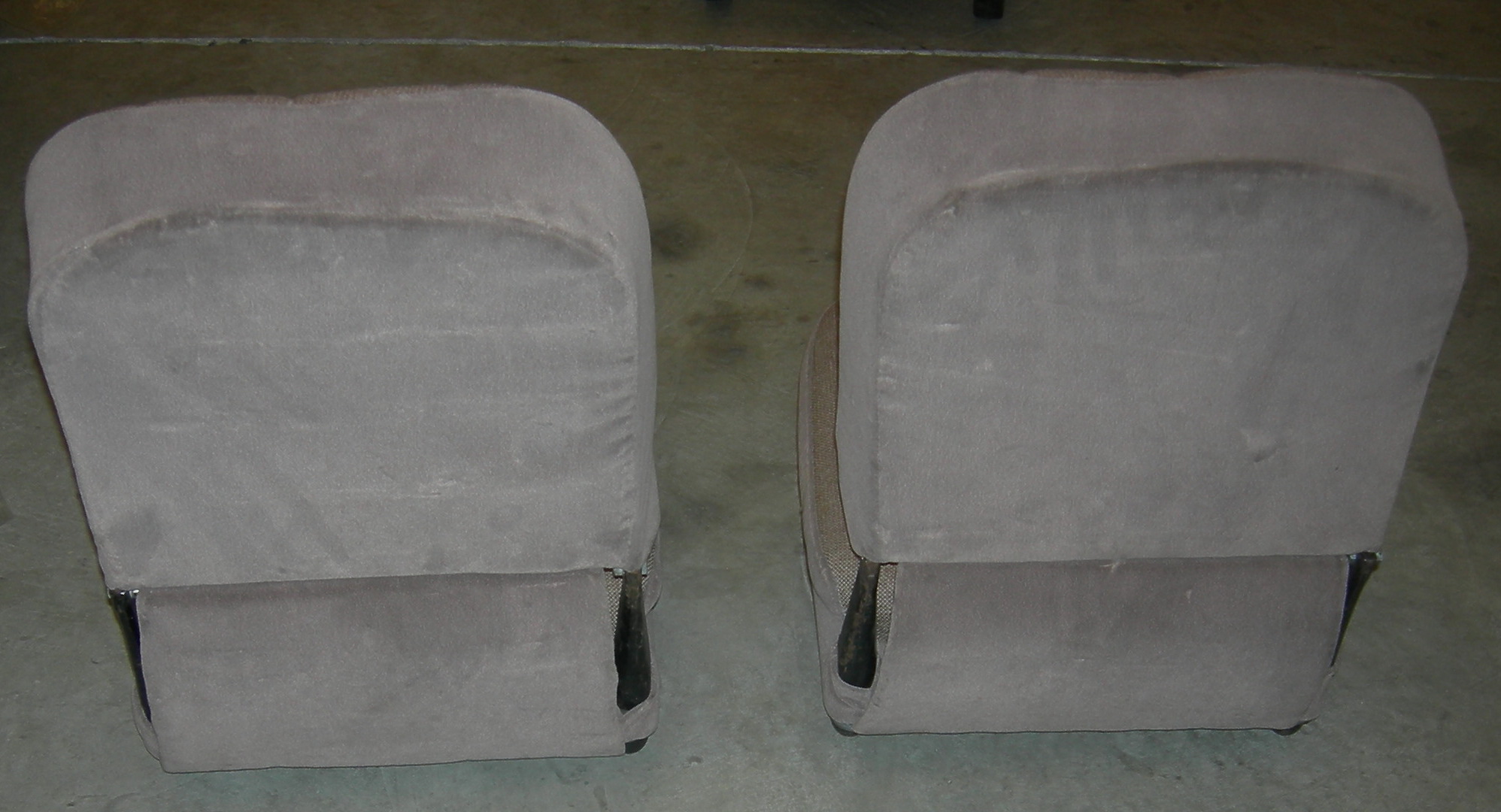 1930-31 Tudor Sedan Complete Front Seats, includes frames, springs and good upholstery.
These seats both driver and passenger could be used as is, there are a few minor spots, but the seats are very presentable.
$500 plus shipping
Gerald Grizzard, (256) 310-6463, gfireman52@aol.com
Model A Wheel Chandelier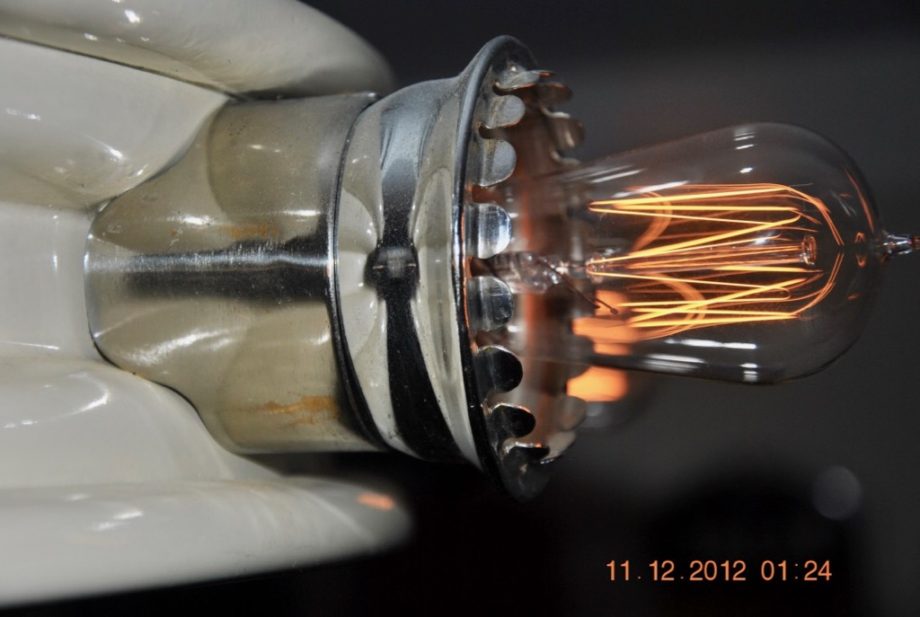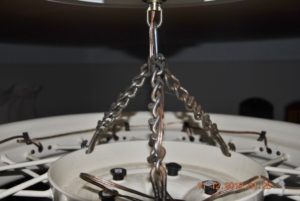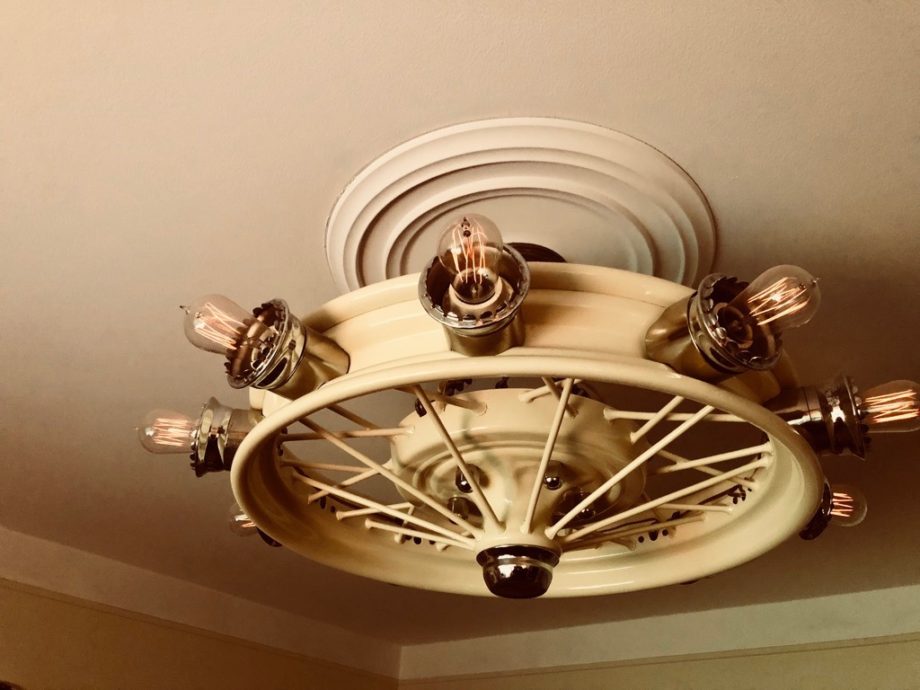 Here it is, the one and only. For the discriminating Model A Collector. It appears to have been professionally created. When I found it forty years ago, the wheel was chrome plated but the plating and wiring were in very poor condition. The lamp reflectors are made from 29-29 hub caps and the holders are specific to a 29-29 wheel. The lamps (bulbs) are period correct. The chains holding the wheel were created from early tire chains, chrome plated. I'm asking $1500 plus shipping for it. That might seem like a lot of money but I doubt it could be duplicated for that amount. Packing and shipping could be difficult.
Located in the Detroit, Michigan area.
$1500 plus shipping.
Ron Schell, crschell@aol.com
Safety Glass For 1930-31 Model A Coupe
Brand-new never used 6 pieces. Located in Harriman, Tennessee
$200
J.T. Robinson, (865) 882-1839
Model A Woodie Cast Iron Parts
Model A woodie seat feet, cast iron corner brackets, gate brackets, and the like. available now! Looking to pickup where others have left off.
Jeff Yeagle, mryeagle@gmail.com, (610) 209-3399
Model A Parts
Original Head, magnafluxed, resurfaced, repainted, $100.
Generators, untested $40, 3/$100.
New Old Stock Tilotson Carburetor, tested $175.
Box of water pumps and parts, $25.
Other items available, email for list. Pikeville NC.
Kirk Ellis, (919) 242-6000, kirkellis@embarQmail.com