I have a 1929 Business coupe and I'm looking for the Opera Window frames, or a pattern in order to fabricate a set.
Edward Derst III, captjohnd@aol.com, (912) 210-0911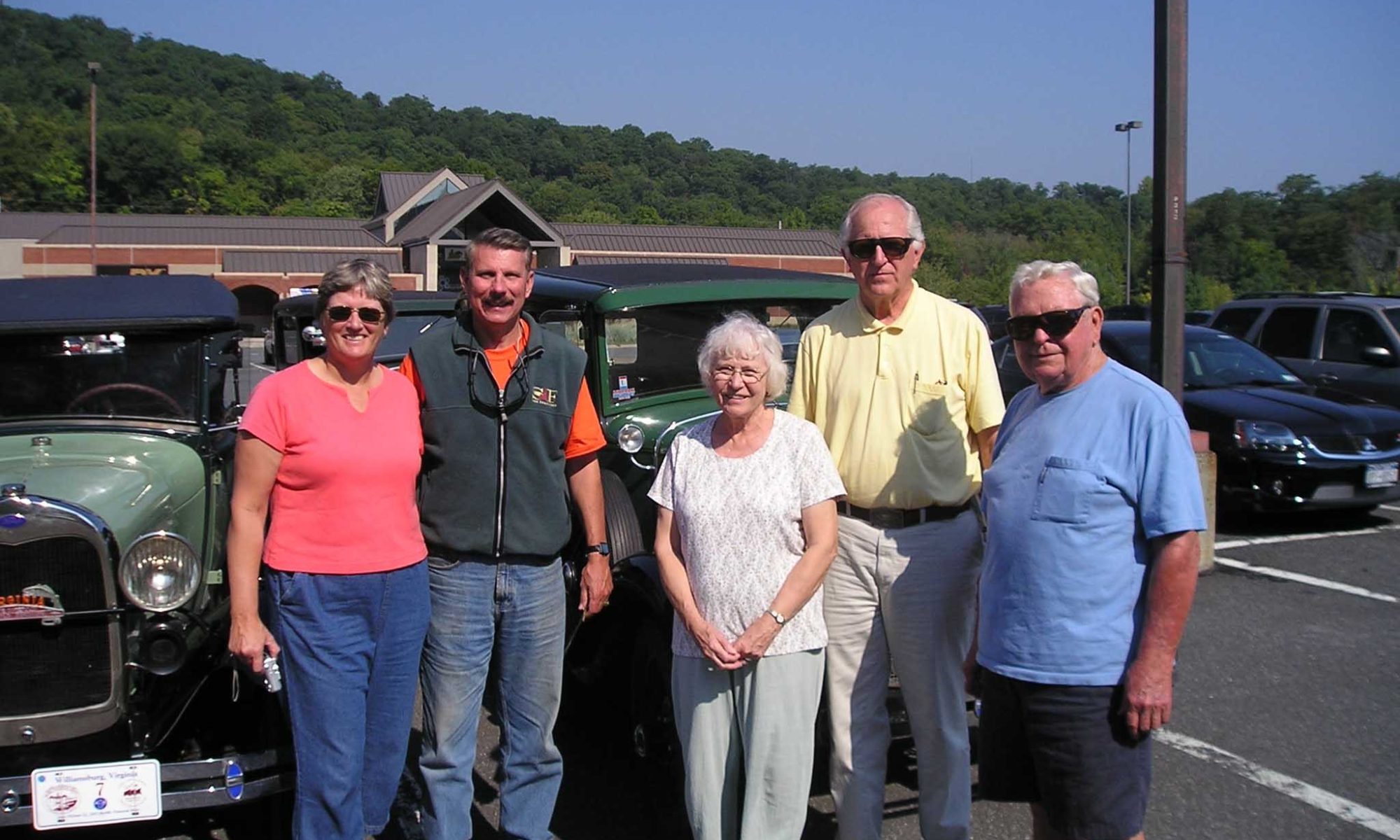 With Lukie & Huge Smith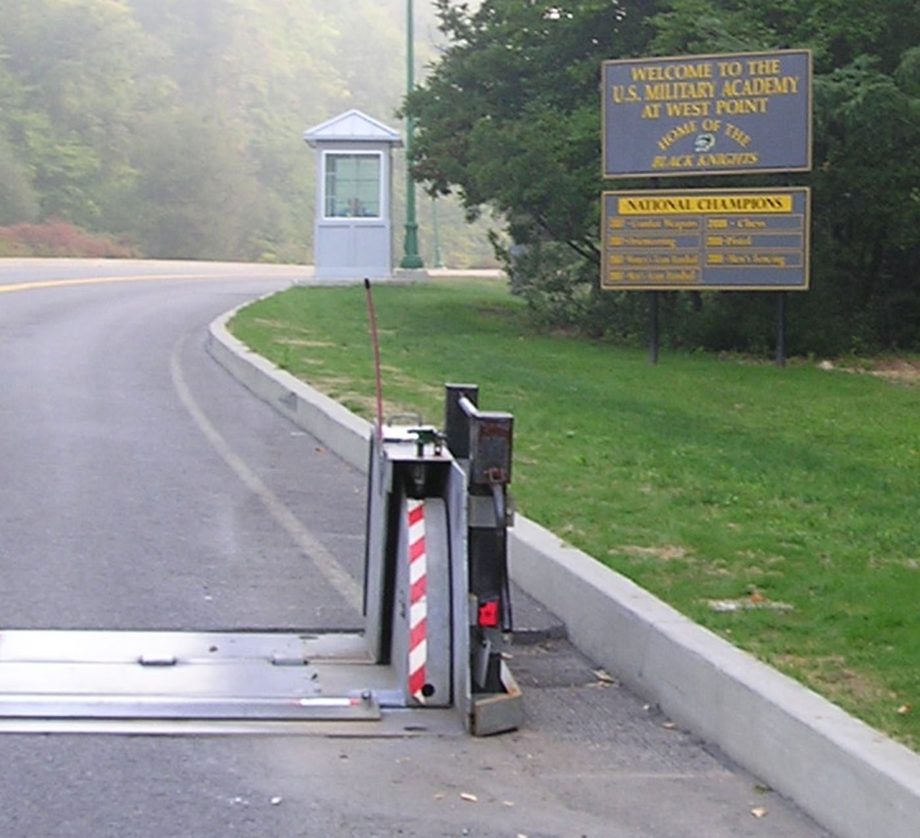 Greetings –
My wife Joanne and I were having great difficulty planning our dream tour
to the Canadian Maritime States when we discovered that Hugh and Lukie
Smith were doing the same and way ahead of us.  They invited and we
accepted.  Their friend Whit Moore made the third car and what a fantastic
team we made having a fabulous time.  After we toured New Brunswick, Prince Island, and Nova Scotia, on the way home Hugh had arranged for us to tour the US Military Academy at West Point, NY.   Driving our Model A's around
West Point with our "personal" guide was also the experience of a life time.
One picture shows the three Model A's heading North on a beautiful Maine
country road Lukie chose for us.  The second a pix at WPMA waiting for our
escort, and, the other was taken at West Point at the auto service center as
we refueled preparing for departure.
What a time and what a fantastic trip Lukie planned and navigated for us.
Jim Gregory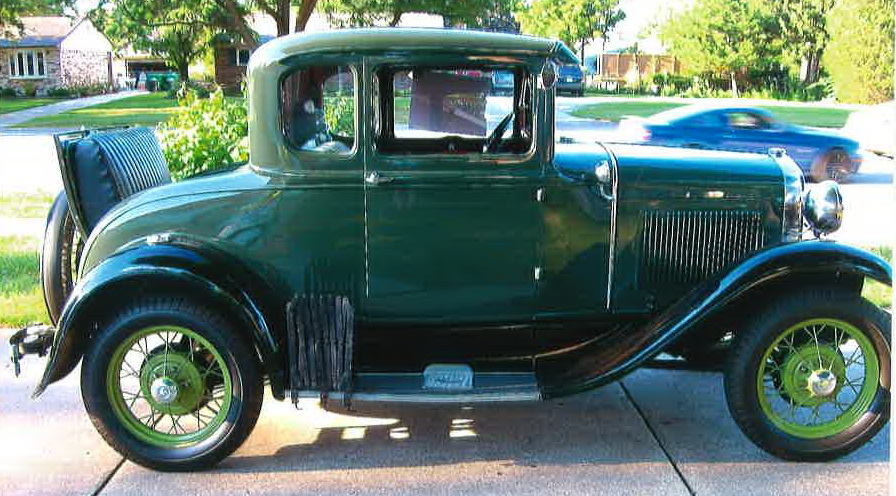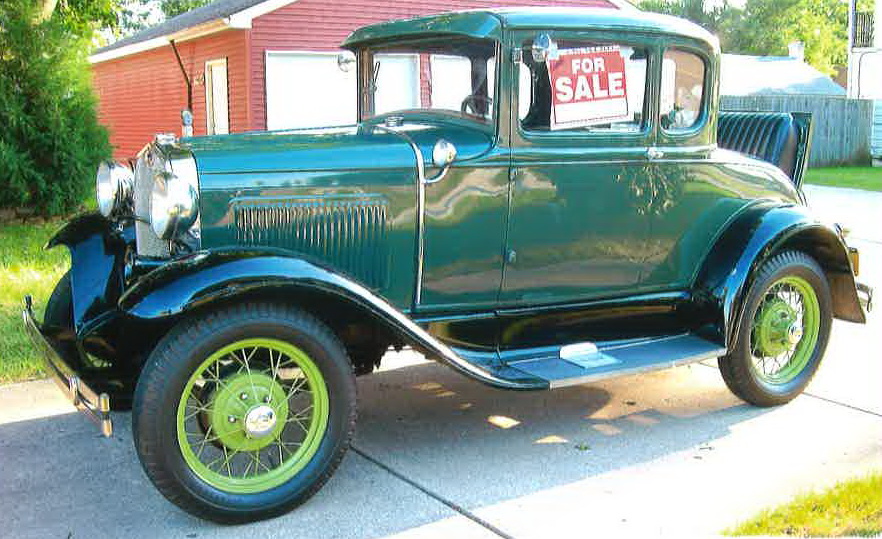 Older restoration. Has mohair interior and new tires Located in Michigan.
$12,000 or best offer.
Frank, (734) 728-5617
Tires – 5-600-16 Wide WW with good tread on newly painted red wheels with new hub caps.
$500
Ron (765) 832-8574
Would like to buy set of 1930-31 Fords wheels (and tires if possible). Located Northern Ca.
Ron, greencorn@prodigy.net, (707) 333-8863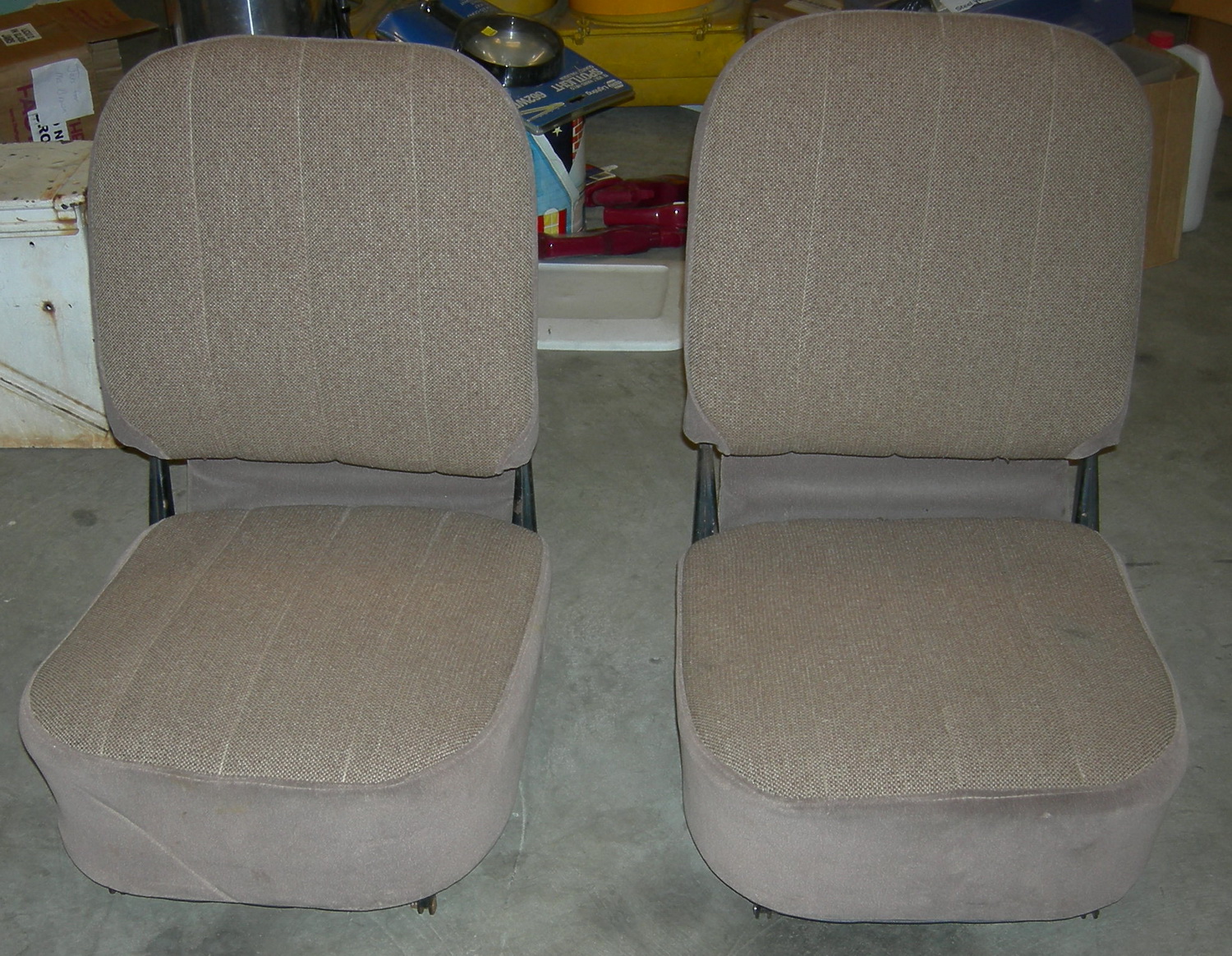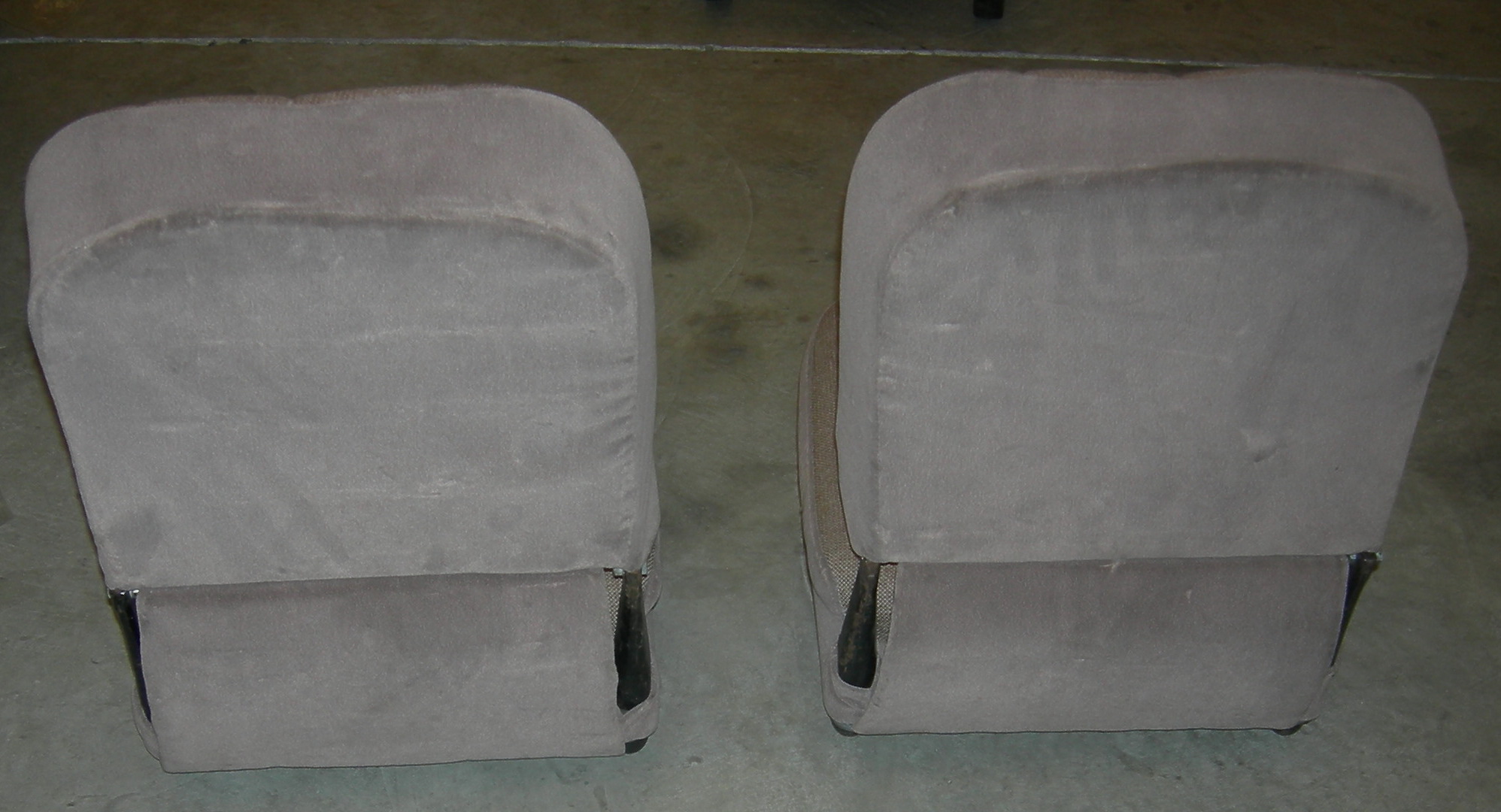 1930-31 Tudor Sedan Complete Front Seats, includes frames, springs and good upholstery.
These seats both driver and passenger could be used as is, there are a few minor spots, but the seats are very presentable.
$500 plus shipping
Gerald Grizzard, (256) 310-6463, gfireman52@aol.com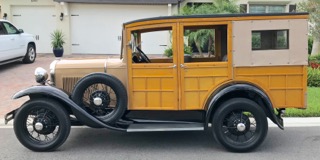 Excellent 20 year old restoration that still looks great. New heavy duty Brassworks radiator and refurbished speedometer last year. Refurbished popout ignition and new map light this year. Many current photos that I can email. Located in sunny Ft. Myers, Florida. Come take a look and buy a great car.
$29,000
Henry Feinberg, (219) 730-1684, oldcars1959@gmail.com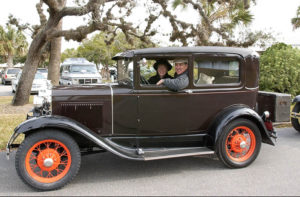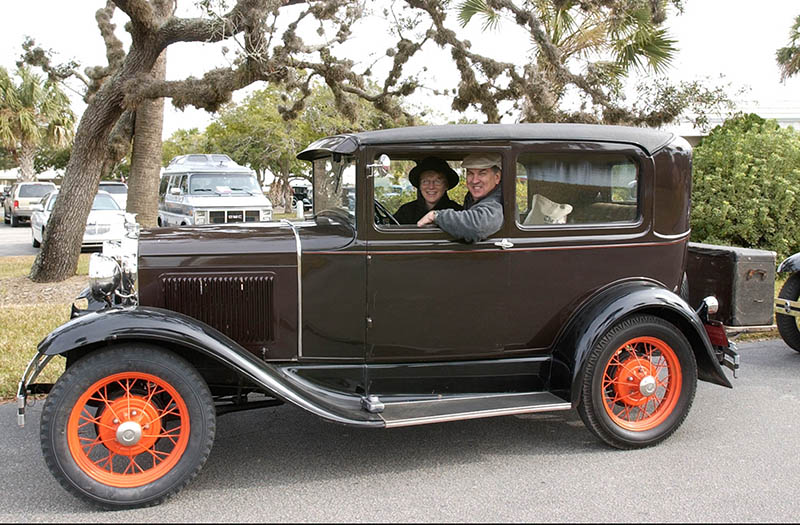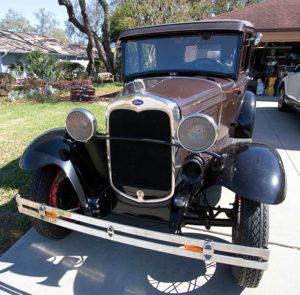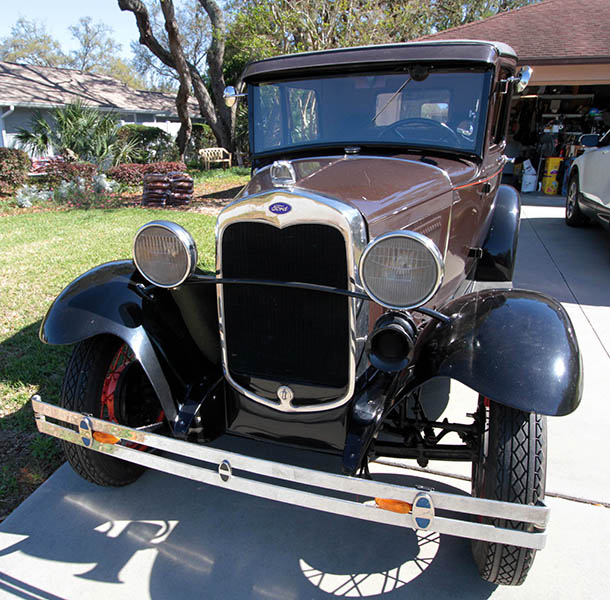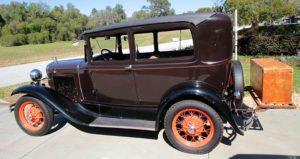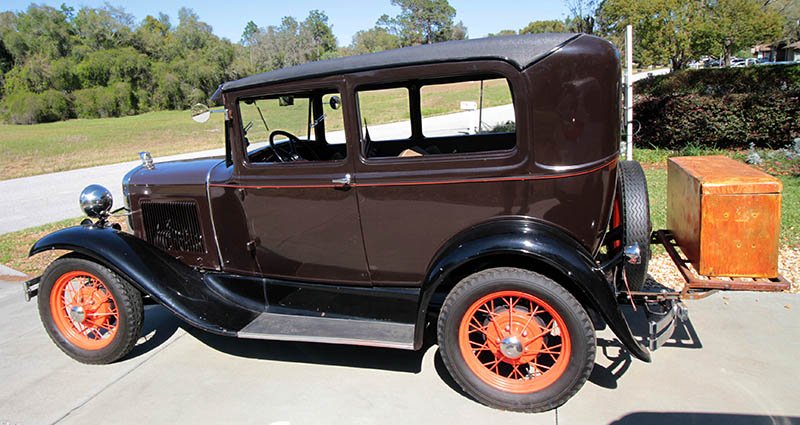 Late '30 (Oct. according to original serial number) Tudor Sedan in Thorne Brown with orange wheels & stripe. Older (1988) body off restoration needs touching up. Car drives well, brakes are good & engine is very easy to start & runs smooth.
Engine has an restored original Zenith carburetor, stock distributor with modern points and condenser. Equipped with an alternator and custom-made coolant overflow tank. Accessories include chromed flying quail radiator ornament, & deluxe 'Guide' traffic light finder mounted to windshield frame, dual door hinge mount rear-view mirrors, expanding running board bracket, and rear sisal floor mat. Seat springs were replaced in 1988 and are still firm. Top is tight & doesn't leak.
Car has 4 nearly new Goodyear Diamond Tread tires plus spare.
Many extra parts including new inner tubes, several extra carburetors, gaskets, transmission, steering, brake parts and many more included with car. There is a truck rack on the back but it isn't a Model A rack. There is a period (not Model A) trunk that needs recovering. The wood has been rebuilt for covering & hardware needs to be installed.
Car has a LeBaron Bonney interior but it needs replacement. It was badly attacked by moths during the summer when I was out of town. Moths are gone but there are several holes in upholstery. It's functional but not pretty.
I've owned the car for the last 50 years and it was used as a daily driver until the original engine gave out in the late '70s. At that time I decided to do a body off restoration and over the next few years completely dismantled the car, had the body striped to bare metal, then primered and painted. A good running engine was obtained, overhauled and after all the running gear was rebuilt, then everything was put back together.
The car is located in Spring Hill, FL. My declining health forces sale.
$11,000
Bob East, (352) 666-3066, eastbob3@gmail.com